WOW, what a fantastic night!
Thank you to all that came and you are don't forget you are all honorary members of #TeamReynolds now!
Below are two highlights from the night, speeches from Barbara Rouse after her 'Pretty Women' makeover and the inspiring Pete 'The Machine' Reynolds!
We raised £1211.75🙌🏽
thank you for your support!👌🏽
Harrison Hair Studio "10 Years Younger", our 10 Year Anniversary Charity Event in Aid of Queen Elizabeth Hospital Liver Foundation powered by #TeamReynolds. Now here are the full anticipated details of the night and of how to get your hands on one of our tickets…
Read more below about #TeamReynolds and their quest to raise £50K in 12 months to give someone else the same life saving opportunity founder Pete Reynolds had.
10 Years Younger - Monday 13th November
@ Harrison Hair Studio
6pm Drinks Reception
18:00 - Doors Open, Drinks Reception and Goody Bags
18:30 - Live Music by Ted Russet 'My Friend Ted'
19:00 - 10 Years Younger the Big Reveal
19:30 - Prize Draw
20:00 - Live Music by Ted Russet 'My Friend Ted'
20:30 - Prize Draw
21:00 - Finish
Tickets: £10 - 100% goes to QEHB Liver Foundation Charity
First 50 people to buy tickets will receive a goody bag worth over £30(and growing).
Pete Reynolds is one of the most inspiring people i've ever met...
Over the next 12 months, Pete will ride six challenging races/routes, which will take him through England, Scotland, Wales and Northern Ireland - finishing with a London to Paris cycle in August 2018. He will also be taking part in the Great North Swim, in Lake Windermere in June 2018, where he will be swimming 2 miles. All just 18 months after receiving his Life Saving Liver Transplant at QEHB!
Along the way, he will be in the safe hands of everyone in #TeamReynolds. Like-minded people who, like Pete, want to give something back!
'My Friend Ted Music' to play at #HHS10YY
Born and bred in the heart of Shropshire, Ted Russet is a 21 year old songwriter now based in Liverpool. With a strong Acoustic Folk Background he has developed into a Folk/Blues/Indie/Soul genre.
From the age of 16 Ted started his musical journey by playing in local pubs. Going through College Ted managed to gain some recognition through being played on BBC Introducing Shropshire. After multiple plays on BBC Introducing Shropshire and regular gigs across Shropshire Ted secured a place In LIPA where he is currently studying Songwriting.
Check out some of Ted's music at the bottom of this page
This Barbara Rouse who was nominated by Michael Brennan(Bootle Action Group, Founder) after he read our article in the 'Bootle Champion' for the #HHS10YY makeover.
See why Barbara was nominated and what pampering she will be receiving by clicking the link below!
See the finished transformation on Monday 13th November!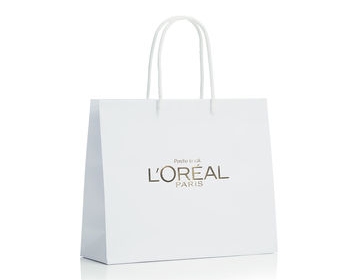 Everyone loves a good treat and thats exactly what we have got for you! Already we have gifts from our friends at L'Oreal and GHD with more gifts being confirmed each day, so keep checking to see what you will receive..
Free gifts include...
Full size L'Oreal product worth over £12.50
Harrison Hair Voucher
Harrison's Tea Room Voucher
HHS Luxury Travel Voucher